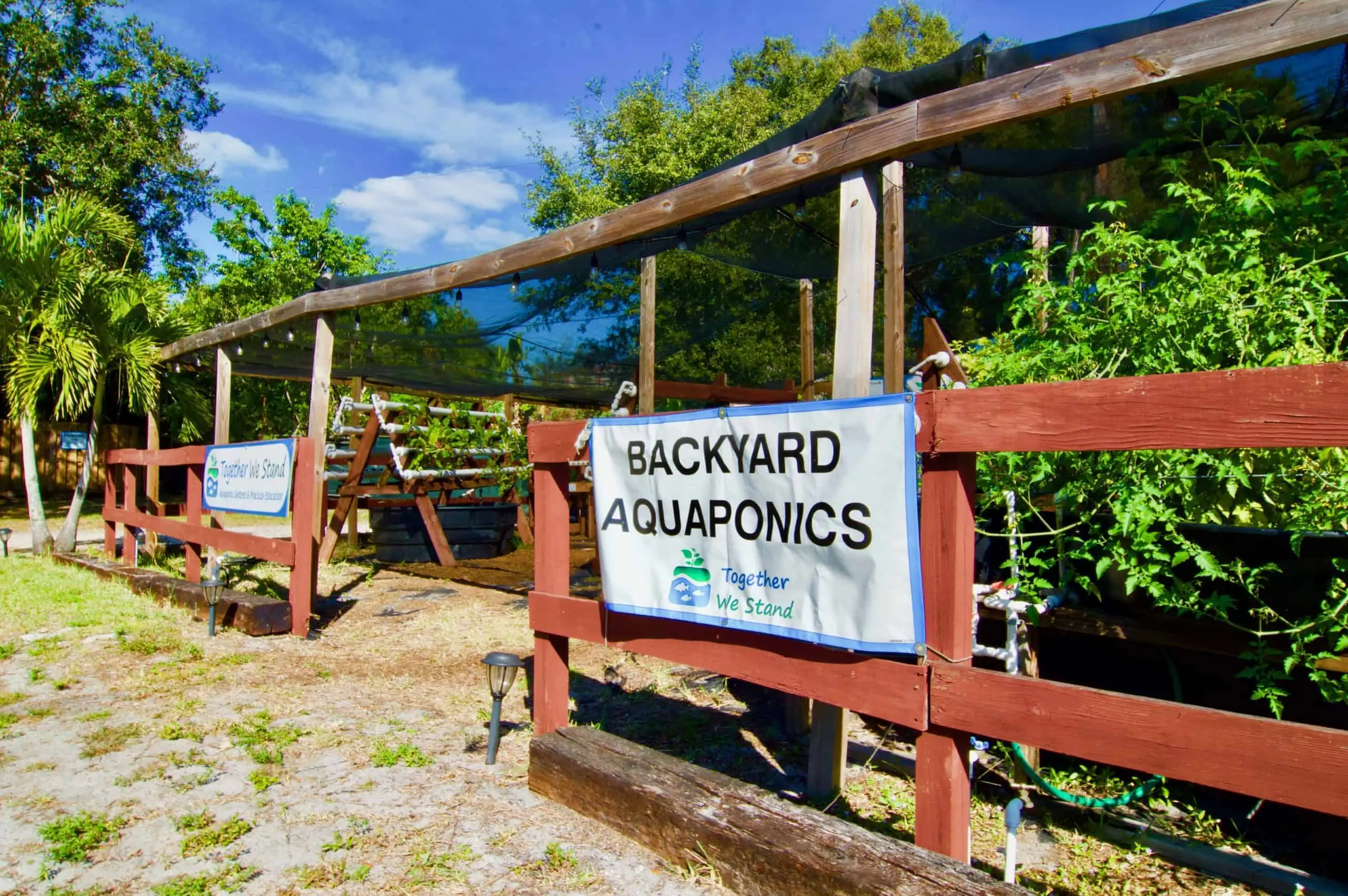 Adult Classes & Workshops
Together We Stand offers a wide variety of educational opportunities for students, families, educators and the general public.
Adult Classes may be presented days, evenings or weekends. Classes average 60 to 90 minutes. Classes are held indoors or outdoors depending on course content and weather conditions. Class sizes are limited to 25 persons per session. Registration costs range from free to $45.00 depending on class content. Classes cover a wide spectrum of topics, however primary focus is on three major topics:
Aquaponics, Backyard Farming, and Practical Education (life skills).
Herb, Teas, and Natural Remedies focusing on a more holistic approach to wellness including nutrition.
Practical Homesteading (gardening for sustainability, food preservation, household, economic development).
Adult Programs focus on four major subject topics:
Aquaponics & Hydroponics
Urban Farming & Gardening w/ focus on sustainability
Herbs, Teas, & Natural Remedies
Homestead (household) Sustainability
Class Availability:
Classes are offered at a variety of times including days, evenings & weekends.
Duration is approximately 60-90 minutes per class.
Classes are held indoors or outdoors depending on course content and weather conditions.
Workshops are offered as 2-hour, ½-day, 1-day and 3-day programs.
Our introduction educational 4-hour walking tour program is specifically designed for adults.
INCLUDES: freshly prepared healthy picnic style lunch.
This is our required program. It's your gateway to all our classes and workshops, programs, and memberships. This is a two hour walking workshop.
| | |
| --- | --- |
| 9:00 AM | Gates open |
| 9:30 -10:00 AM | Greeting and morning refreshment (coffee, juice, fresh fruits) |
| 10:00-10:30 AM | Workshop introduction |
| 10:30-12:00 PM | Farm tour- 4,800 sq. ft. Aquaponics laboratory, herb and food garden, backyard Aquaponics section, backyard animals section |
| 12:00- 12:30 PM | Fresh picnic style lunch (baked pasta, homemade soup, fresh salad, whole grain bread, grilled veggies and herbal tea) |
| 12:30- 1:00 PM | Open forum discussion and wrap up |
This event is scheduled every month
Workshop attendance is limited to 25 persons
Cost of event including lunch is $35.00
To see the Dates & Times of this program, click the Event Details tab on program page.
This is our behind the scene educational tour.
Tour is about 2 hours long.
This is a pre-payment for a schedule farm tour.
Date and time will be set and confirmed as per email communication upon receipt of payment. please input expected number of attendees (4 min 24 max)
A $100 deposit and application page are needed to reserve a date for your tour.
Reserve Your Tour