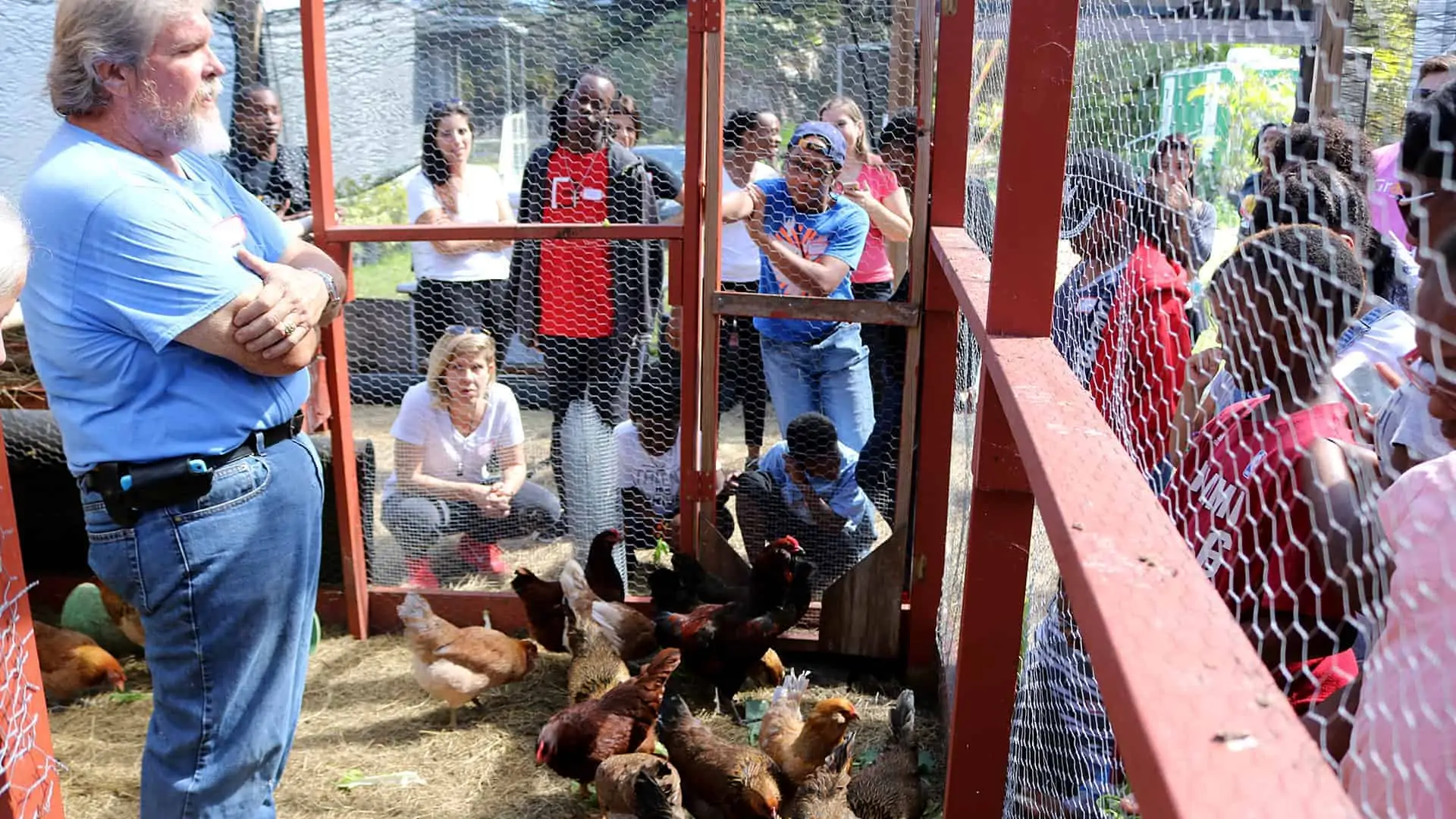 School
Field Trips &Tours
Together We Stand is basically a outdoor science lab on steroids.
Our 5-acre campus is crammed with as much wow as possible, with a primary focus on practical education, and household sustainability. You and your students will remember this field trip for a long time as one of their best.
Our 5000-gallon integrated aquaponic, hydroponic, soil propagated hybrid science lab is the perfect platform to illustrate the full cycle of nature and the symbiotic relationship around us. We have multiple examples of backyard self-contained aquaponic systems to illustrate and to inspire.
Our educational soil garden focuses on useful and beneficial food plants, herbs, teas, fruit trees, Plants that excite the 5-senses: Sight, sound, smell, taste, and touch.
Children love the animal barn. It encourages questions about nutrition, genetically modified organisms, animal husbandry, and many other relevant conversations. Composting and vermiculture, water purification, sustainable energies, and economics of these processes.
Most programs are about 2 hours.
We can accommodate groups of up to 100 students. The ideal group size is about 40 to 50 students.
Registration cost is $15.00 per student with a 25 student or $375.00 minimum.
After the field trip, enjoy lunch under one of our shaded picnic areas. Bring lunch or let Together We Stand cater it. Catering options available.