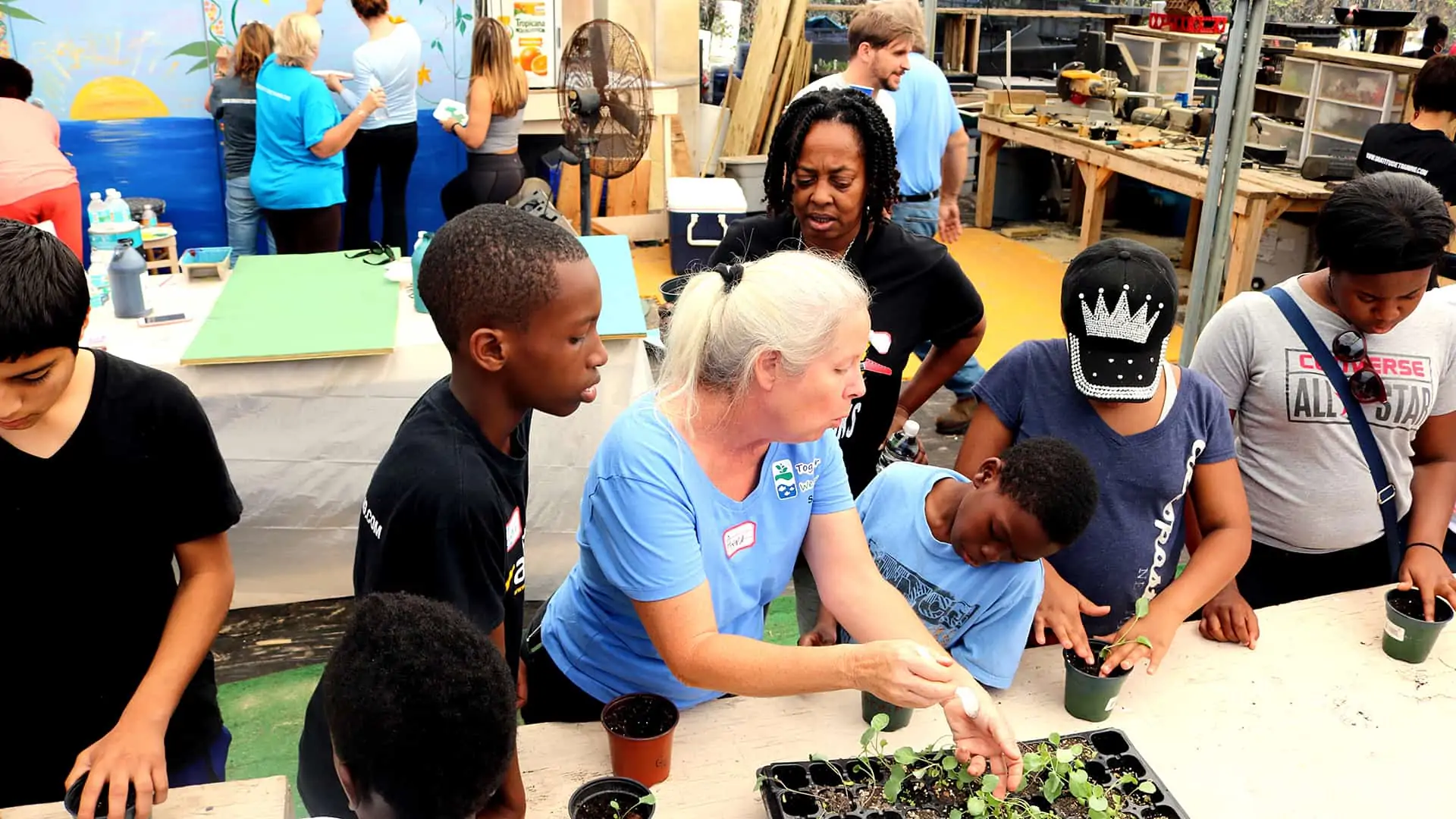 Important things you need to know
Together We Stand is an Active Working Nursery/Farm Environment
Maintaining the campus of Together We Stand is not easy, it takes lots of hard work and dedication. We work rain or shine so please keep the weather in mind before you come to the gardens. Working the gardens can be a messy experience, so expect to get your hands and clothes dirty.
It is recommended that you wear long pants and shirts during this experience. Wear comfortable shoes (absolutely no open toe shoes will be allowed while working in the gardens). Rain gear might be an option if the weather does not look agreeable. Staff members will stop work if the weather conditions become severe or unsafe.
All other tools and materials will be provided by the Together We Stand staff.