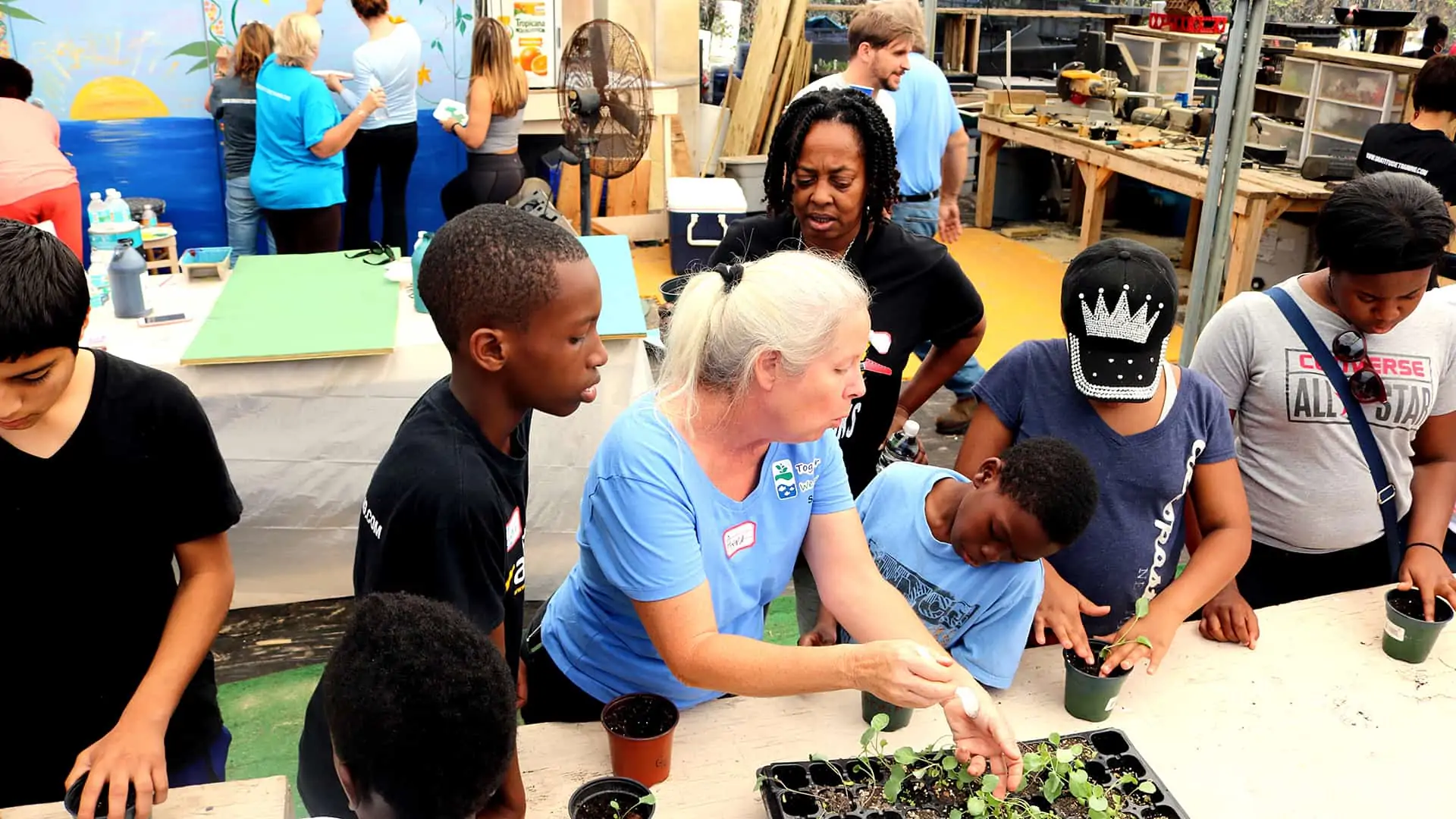 Teaching
Educational Opportunities
Together We Stand offers a variety of learning opportunities. Our campus is uniquely designed to create an environment of learning by showcasing the beauty and balance of nature while offering the opportunity to apply this inspiration and knowledge to create practical, achievable, problem solving solutions. These solutions may be applied on a larger scale to help create a stronger, more ecologically balanced tomorrow.
Students enjoy a hands-on farm experience with a complementing science lab. Tours are guided by our trained staff to provide a unique and inspiring learning experience.
Tours are approximately two hours.
Registration cost is $15.00 per student with a 25 student or $375.00 minimum.
Groups up to 100 can be accommodated.
Families and Small groups can enjoy the learning experience at Together We Stand with a private guided tour. Talking points and information presented may be customized to a specific topic or focus to best fit the interest of the group. The information and technologies showcased at Together We Stand is fun and informative for all age groups and interests.
Groups up to 24 people.
Registration cost is $25.00 per person with a 4 person or $100.00 minimum.
Classes
Student Classes and Adult Classes may be presented days, evenings or weekends.
Classes average 60 to 90 minutes.
Classes are held indoors or outdoors depending on course content and weather conditions.
Class sizes are limited to 25 persons per session.
Registration costs range from free to $45.00 depending on class content.
Classes cover a wide spectrum of topics, however primary focus is on three major topics:

Earth Sciences (aquaponics, water purification, sustainable energies, etc.) with a focus on practical applications.
Herb, Teas, and Natural Remedies focusing on a more holistic approach to wellness including nutrition.
Practical Education (life skills )
Practical Homesteading (gardening for sustainability, food preservation, household, economic development).
Workshops:
Students Workshops and Adults Workshops are set up as half-day sessions. Workshops are presented outside in hands-on learning environments.
Topics in these workshops are inline with the classes and information listed above, however the creative sciences and holistic wellness will also be part of this curriculum.
Designed for small groups of 15 to 35 persons.
Some more involved workshops are presented in multiple sessions over a period of days.
Workshop registration costs range by event and additional lab material fees may apply.
Student day camps consist of one-day, three-day, and five-day programs for:
Elementary (grades Pk-5)
Middle (grades 6-8)
High school (grades 9-12) curriculum will be offered.
Student programs focus on three primary topics:
Earth Sciences
Creative Sciences
Holistic Wellness
This program allows schools and other groups of students to schedule and use the campus, gardens, and growing laboratory of Together We Stand , a one day a week, for a 2 hrs sessions for 4 consecutive weeks. This will include a 30 minute practical farm lesson taught by the staff of TWS.