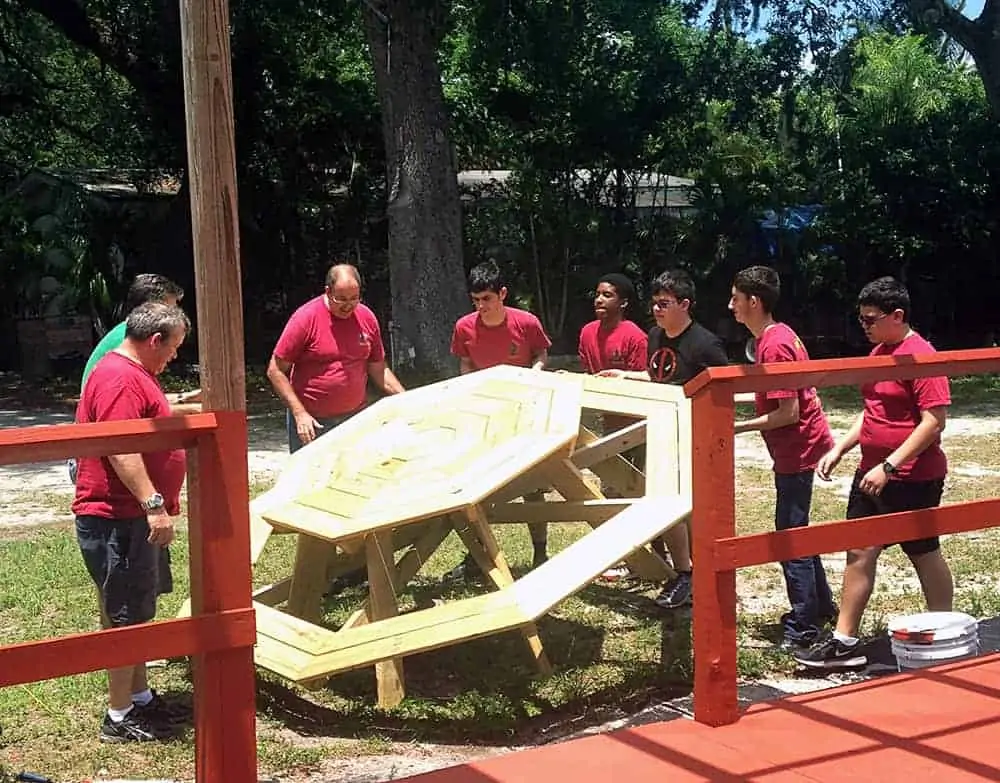 Sponsor a Building Project
Together We Stand is an ever evolving and growing project.
There are many planned, but not yet began, projects to be completed at the Together We Stand Hollywood Lake project. Below is a partial list of some of the projects to be completed.
If your company or organization would like to come alongside with Together We Stand and financially sponsor one of these building projects, the acknowledgment of your commitment and support for Together We Stand would be permanently displayed in conjunction with that area of the campus. Your company information and links to your website will also be prominently displayed to all of our guests who visit the Together We Stand website.
On a larger scale, Together We Stand has been working with city and county developers to discuss plans for additional Together We Stand education centers. Many acres of land across the county have been offered for the development of these types of projects. Land is easy. The vision, we got. The process is proven. If you really want to make a difference then stand with us. Together we can do this!
| | |
| --- | --- |
| Project Title | Estimated cost $ |
| Bathroom trailer | $5,000.00 + labor |
| Repair roof on shade house | $500.00 + labor |
| Shade screen the garden area | $300.00 + labor |
| Build deck for learning pavilion | $ 500.00 + labor |
| New Together We Stand project in another location | $ Let's talk |
If you would like to discuss plans for additional Together We Stand projects in other locations please use the contact information below or click on the links.