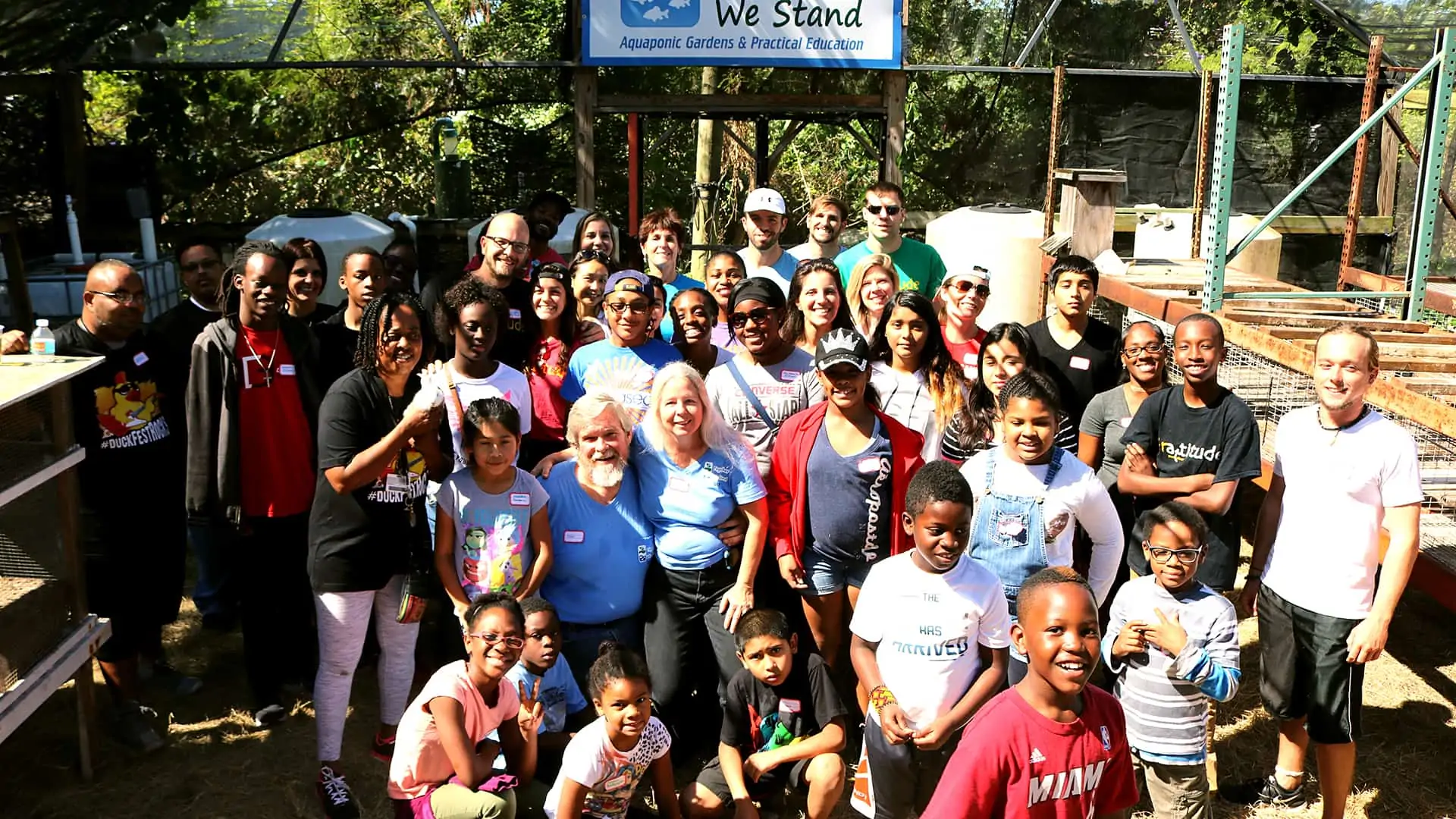 What is Together We Stand?
A very special place.
We'd like to share it with you!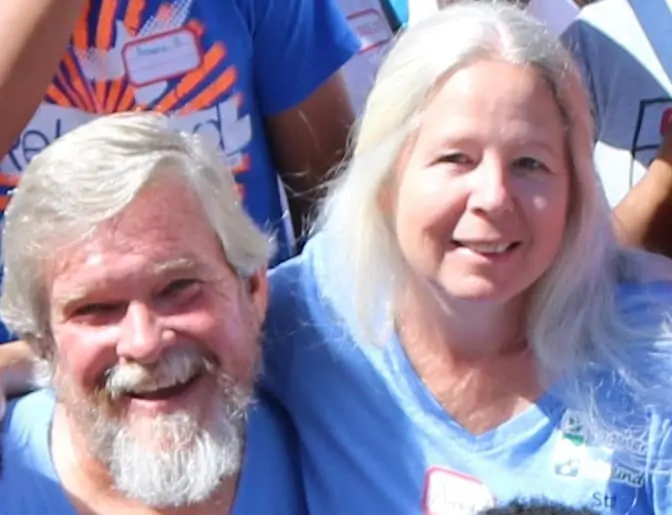 Hello & Welcome to Together We Stand
Hi, we are John and Anna Mears…
We are the directors and co-founders of Together We Stand. In this garden we have fruit, vegetables, flowers, herb, teas, animals, and fish, But that's not what we are we are really growing. What are we growing? You may ask. We are growing excitement, curiosity, imagination, & wow! We are giving kids of all ages the opportunity to explore and to create practical solutions to life's basic challenges in ways that they may have never even considered possible before. I would like to welcome you to Together We Stand's Hollywood Lake Project, An Aquaponic Garden and Practical Education center.
So…what is Together We Stand?
It's…
A Farm
A Farm School
An Aquaponic Garden
A Practical Education center
A Research facility
An Education and Wellness Hosting facility
A backyard Aquaponic systems and Custom Gardens designer, builder, and installer
Our business model & plan
A unifying banner and marketing platform to unite and strengthen the community
A Community Supported Education (C.S.E.) program
An established 501(c) (3) public foundation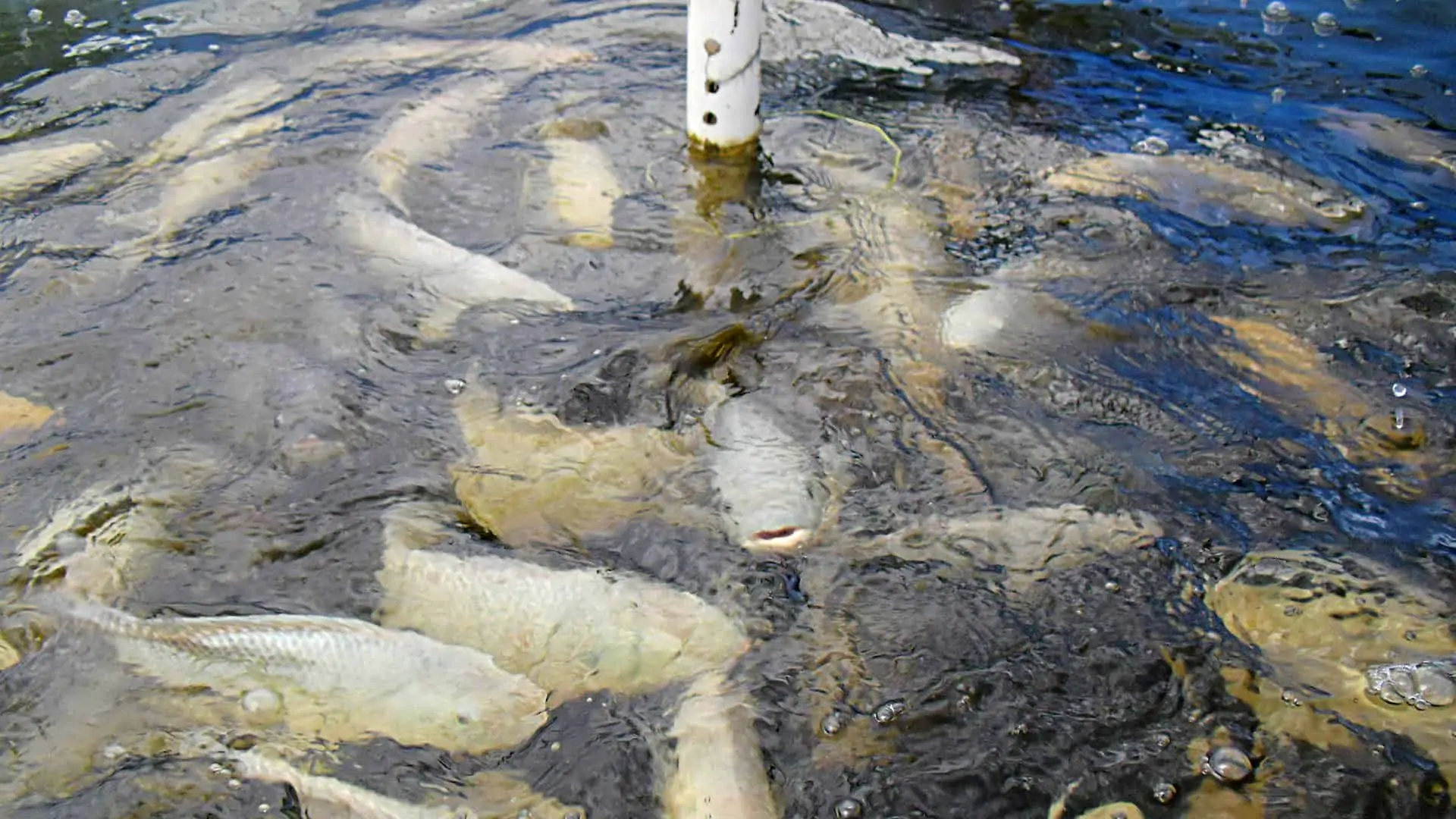 We are a certified aquaculture fish farm. We have tilapia & small backyard farm animals (chickens, quails & rabbits). We have soil gardens and fruit trees. We are growing food plants, herbs and teas.
However, as a farmer, growing and selling produce or products really would not have much of an impact on the next generations. We just do not have enough of a footprint to make a major difference in feeding the world. That's not our job. Our job is to illustrate how to feed the world then let the next generation figure it out. We are really much more interested in teaching and equipping students how to think practically and creatively.
So, we are not so much a farm but, more a Farm School. As a farm school we are teaching students & families how to grow in a city environment. With land becoming such a rare commodity these days we began to explore creative growing options – we focused on aquaponics; a way of growing with water, not dirt, using live fish to produce the nutrition for the plants. Its clean, easy, saves water, uses vertical growing to save space, and it works very well. So somewhere along the line we became the Aquaponic expects.
We also began growing our Aquaponic Garden. But we didn't want to just play around we wanted to teach & grow something valuable, something useful, something "practical." So we focus on practical applications where this tool called aquaponics could really shine. We began with food. Can we grow something that families could put on the table? We are not trying to start a farmers market – we are trying to raise a family. Can we grow something useful? Food, herbs, teas, clean water, renewable energies, economic stability (money)? Along the way we became an Aquaponic Garden and Practical Education center.
As we continued to develop we came to realize that our "culture"- college trained intelligent American citizens, commercial farmers, & institutions of higher learning – did not have a clue of what we could grow in aquaponics down here in south Florida (in zones 10a/b) to strengthen a household. They could tell me what would grow this time of year in dirt but not aquaponics. They know how to grow for a farmers market but not for a home. No one had done the research.
So it forced us to take off our "American culture" sunglasses and turn around and ask, "Hey, Caribbean Islands, what are you growing down there for food? South America, what are you growing in the heat of the rain Forrest? Israel, what are you growing out in the deserts?" And when we took the money out of the equation all of these new crop selections started to appear.
We discovered that Aquaponics loves leafy green salad fixings; lettuce, Swiss chard, bok choy, celery, mints, and basil! So what are we growing? We are growing a salad. But it's not 'CHOP! CHOP! Harvest the plant.' Instead, prune some leaves from a few different plants and go inside and make your salad…let the plant keep growing. This was a phenomenal food machine, however it had to be properly managed. It wasn't a hobby, it was a tool!
What else could we do? Could we grow teas, herbs, & natural remedies? Yes. Can we create renewable energies to power these systems? Yes. Can we clean the water and make it safe to drink? Yes. So somewhere along the way we became a Practical Education & Research facility.
We wanted to reach and to help as many people as possible. We had built the perfect teaching platform. Fresh air, private lake, shady oak trees… it was perfect and we wanted to share it. So we decided to partner with other schools, learning organizations, small groups, life coaches, wellness trainers, counselors and therapists to use our campus as an Education & Wellness Hosting facility.
Then we began building and installing aquaponic systems and custom gardens in schools and homes with a primary focus on education and sustainability. Backyard Aquaponics & Custom Gardens became our outreach program. In this way we are illustrating, inspiring, teaching, encouraging & equipping students, families, & educators with the tools and information they need to really make a difference.
Together We Stand is more than our name – it is what we are building. It is our model & business plan.
Together We Stand began partnering with families in the local area to create a supporting family membership. The programs and projects of Together We Stand are geared to strengthen the supporting families with education, food co-ops, special events, special access & much more. Many small farms today have created C.S.A.s (Community Supported Agriculture), where local families share in the financial support of the farmer and when the crops come in the supporting families share the harvest. Well, we are modifying that a bit. We are building C.S.E.s (Community Supported Education) where families are coming together to help support Together We Stand and their educational programs. In return Together We Stand creates programs and packages to strengthen and benefit the supporting families.
Together We Stand is also an established 501(c)(3) non-profit public foundation. As such, your donations are tax deductible.
And we are just getting started. Come check us out. Sign up for the next Orientation Workshop & Farm Tour or schedule a Private Tour or Field Trip for you and your group.